by Stacie ~ March 23rd, 2009. Filed under:
Coach Softball
,
Stacie's Thoughts
,
To: Softball Players
.
Quick tip for defense to help you get more outs and win more games.
As stated in the video: obviously every defender should try to make their throw as easy to catch on the receiving end. However, many more balls go from ss or 3b to 1b to try to get an out than from outfield to the infield yet most coaches aren't too concerned with how the ball gets from 3b/ss to 1b so long as it gets there relatively straight and catchable. This is why I wanted to point on this situation so that coaches can help their SS and 3b get better and so that players who play those positions can make themselves better.
After all, if you play SS or 3b and you're fighting for a starting position and the 1b can always catch your ball with no problem to get the out and the other person playing SS or 3b has a tougher ball to catch and the 1b is dropping 1 of 10 or even 2 of 10 balls, who do you think is more likely to get the playing time? Just something to think about…

---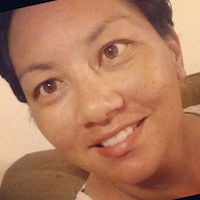 About the Author

Stacie Mahoe shares lessons learned from decades around the diamond. Enjoy her unique insights on softball and life from years as a player, coach, parent, and fan of the game.