by Stacie ~ August 4th, 2010. Filed under:
Softball Hitting
,
Softball Tips
.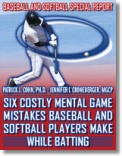 I just found out that Dr. Patrick Cohn, Sports Psychology Expert, is giving away a free softball hitting report.  This free report reveals
Six Costly Mental Game Mistakes Softball Players Make While Batting
Find out:
How your mind can be your best or worst asset during batting.
If you are using your mind effectively to get a hit.
A critical mental game mistake that can erase your confidence at the plate!
How to prepare your mind using an at-bat routine.
Most coaches and players realize that softball hitting is more mental than anything and getting hits in a game is one of the most exciting parts of the game.  This report can help you identify the major mental game mistakes you are making in the box so that you can make changes to drastically improve your hitting performance!
Why is this important, well, most people also know that if you hit, you play.  Now this is not a hard and fast rule of course, but more often than not, if you're hitting the ball, your coach will try to find a way to get you in the game. So if you want to guarantee yourself more playing time or a solid spot in the lineup, being the best hitter you can be is the way to help get there.  But you won't get there if you're making one of these Six Costly Mental Game Mistakes!
Grab your free report today so you can get more hits and be a force to be reckoned with in the box.
*Note: all links contained in this post for the free report are affiliate links


---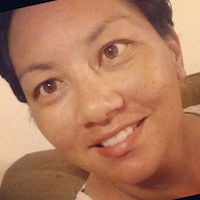 About the Author

Stacie Mahoe shares lessons learned from decades around the diamond. Enjoy her unique insights on softball and life from years as a player, coach, parent, and fan of the game.