by Stacie ~ June 12th, 2011. Filed under:
Softball Pitching
,
Softball Tips
,
Softball Videos
.
It's no wonder Yukiko Ueno of Japan throws so hard. Check out this video clip which shows her awesome elbow snap/whip!
What is your arm/elbow positioning and movement as it approaches release? If it's not similar to this, you're probably losing quite a bit of speed and power. A locked out elbow through the pitching motion does not generate your full pitching speed or your full pitching power. Watch how Ueno's elbow reaches her side/hip far before the ball does. It's not only about wrist snap people!

---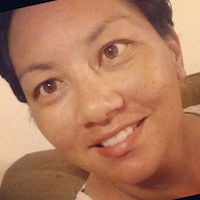 About the Author

Stacie Mahoe shares lessons learned from decades around the diamond. Enjoy her unique insights on softball and life from years as a player, coach, parent, and fan of the game.