by Stacie ~ December 14th, 2011. Filed under:
Coach Softball
,
Softball Equipment
,
Stuff We Like
.
'Tis the season to give and, therefore, shop and it looks like if you shop at Amazon.com
, you can still get stuff in time for Christmas. I happened to be looking through some softball stuff at Amazon.com and if I could order any-softball-thing I wanted…
Here are the Top 5 Softball Goodies that would be in my shopping cart…
Bow Net Softball Soft Toss Portable Net

I'm starting to see these nets all over the place. Seems like everyone has them and I hear they are very easy to travel with when it comes to flying via plane.

Whether it's for protecting pitchers throwing during practice or hitting into during pre-game warm-up or simply for hitting practice, this net is easy to use, set up, and transport! Buy Now

The Softball Drill Book
Whoa! That's a lot of drills and ideas for any coach to use in practice. This book covers:

training
fundamental skills
position-specific skills
tactical drills
and more!

Coach's Guide to Game-Winning Softball Drills
Nuff said. Really. Who wouldn't want a book full of game winning softball drills by Michelle Smith? This book will help you coach your players to:

Master the mechanics of footwork for fielding with hustle
Swing for the fences and hit the fastest pitches
Catch the ball proactively and throw it quickly and accurately to its target
Defend the infield and outfield with speed and confidence
Run the bases swiftly and strategically

Marc Dagenais actually did a video review of this book. If you want to see it, click on this link to see what Marc and other people think of this book!

Throw Like a Girl by Jennie Finch
Yup, yup! It's the brand new book out by Jennie Finch. Since I'm doing so much reading this year, this would definitely be one I pick up! Apparently it's a great book for any parent or young lady that wants to participate in any sport. Throw Like a Girl inspires, motivates, and answers questions about issues specific to today s female athletes including but not limited to:

body image
femininity vs. sports
peer pressure
nutrition
and the balancing act today s young women construct between school, extra-curricular activities, family, and friends

What a great gift this would make. 🙂
Buy Now

Padded Bucket Lid/Seat
What can I say? I'm 6 months pregnant. Regular buckets are terrible to sit on right now! What's you're excuse for wanting one? I know you do. lol

Hey, there's even a blue one available. This bucket:

Fits standard 4, 5 or 6 gallon plastic bucket
EZ on- EZ off
Made in USA

Buy Now

---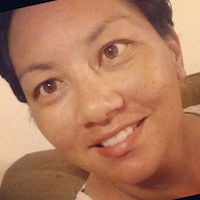 About the Author

Stacie Mahoe shares lessons learned from decades around the diamond. Enjoy her unique insights on softball and life from years as a player, coach, parent, and fan of the game.