by Stacie ~ February 13th, 2013. Filed under:
Softball Tips
,
Stacie's Thoughts
,
Stuff We Like
,
To: Softball Players
.
Share this post: Click here to Tweet

Hey rockstar! I have a couple fastpitch softball success tips and thoughts for you today. I hope at least one of them helps you this week…
1. Failure is only permanent if you quit. Don't let ONE failure stop the progress you've already made. Get back up and keep going!
2. Trust your training. You put in too much work to doubt yourself on game day!
3. Be patient with yourself. Your time will come. Just because you don't get the hit or make the play "this" time, doesn't mean you won't next time. Try again.
4. Never give up on you. When you're struggling, almost everyone knows you'll get back on track eventually, except maybe you. In the thick of a slump or struggle it can be hard to see past the challenge you're in. Have faith in yourself. Don't give up. Things will get better.
5. Just keep swinging! 🙂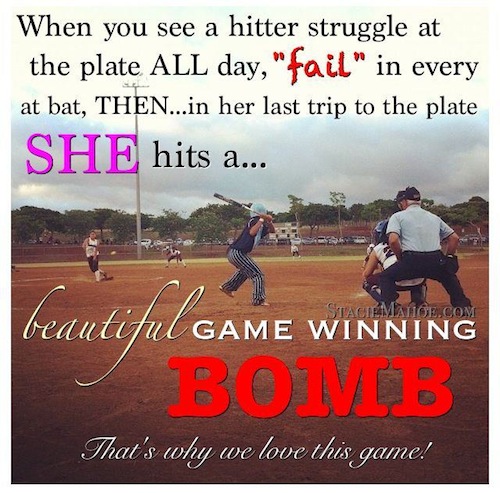 ---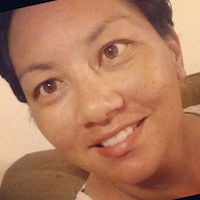 About the Author

Stacie Mahoe shares lessons learned from decades around the diamond. Enjoy her unique insights on softball and life from years as a player, coach, parent, and fan of the game.