by Stacie ~ June 7th, 2013. Filed under:
Softball Tips
,
Softball Training
,
Softball Videos
.
Share this article: Click Here to Tweet
Not long ago, I shared a simple tip to increase your softball speed. This video by ESPN shows EXACTLY why it's so important to play this game FAST! Check it out…
If the video doesn't play for you,
click here to watch it at ESPN
Need help increasing your quickness on the field?
You're in luck. On Tuesday, I will share a resource designed for exactly that purpose: The Secrets to 1st Step Reaction & Explosiveness…
It's gonna be awesome. Stay tuned for details!
*Update: The DVD is ready.  Get yours here.
Share this article: Click Here to Tweet

---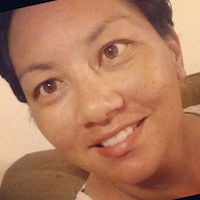 About the Author

Stacie Mahoe shares lessons learned from decades around the diamond. Enjoy her unique insights on softball and life from years as a player, coach, parent, and fan of the game.