by Stacie ~ July 22nd, 2014. Filed under:
Softball Pitching
.
Share this article: Click Here to Tweet
Today on Facebook, I saw a post by Amanda Scarborough. Her words about a pitcher presences in the circle are spot on!
I remember, years ago, seeing a young pitcher on a very new team. She played for a high school that JUST started their softball program. She wasn't spectacular pitching wise. She did enough to keep her team in the game and stop any "big shots" from hurting her team. In short, she did a decent job as a pitcher. She was pitching outs.
The only problem? Her team made error after error after error around her.
Still, her demeanor, how she carried herself, how she pitched NEVER changed. Not ONE bit.
I was SO impressed by this young lady! She was a freshman on a varsity team, pitching against one of the best teams in the state and, while not flashy as a pitcher, she impressed the heck out of me. I never saw her pitch again, but I still remember her almost a decade later.
How many pitching performances do you say that about?

To add to this, here is what Amanda had to say about this topic…
In case the post doesn't show up properly above or is slow to load, here is what it said…
"Body language. Demeanor. Emotions. These are the things you show when you set foot on the field and the things that speak louder than how good your rise ball or your change up are. These are things that your teammates AND the opposing team pick up on – for better or for worse.

There are different ways you represent your Pitcher's Presence. Talk through your eyes and through your body language to show your team your confidence! You are a leader and your team is relying on you! They feed off of you!

Your body language should be the same whether you walk 3 people in a row OR whether you struck out 3 people in a row. It DOES NOT change according to the outcome of a pitch or the outcome of a game! YOU control your body language and your presence. It's yours. It defines you as a player.

Every pitch have confidence for you control the feel and the tempo of the game."
Share this article: Click Here to Tweet

---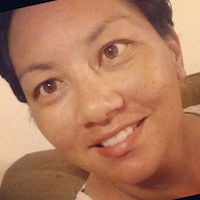 About the Author

Stacie Mahoe shares lessons learned from decades around the diamond. Enjoy her unique insights on softball and life from years as a player, coach, parent, and fan of the game.