by Stacie ~ April 8th, 2015. Filed under:
Coach Softball
,
Softball Videos
.
Yesterday, I shared a free video training about what to do when you're feeling frustrated about repeating yourself over and over and over again because your players aren't listening to or absorbing what you're saying.
If you missed that video, watch it here.
Today, you'll find out why your job as a coach is harder than ever.
Plus, find out what you need to do to break through the noise of this information age. Be heard by your team and become the positive impact you want to be in the lives of those you work with!
The tips in this video are even more critical now than they were just 5 years ago when I spoke on this topic previously. This short 5 minute video tells you what you need to do in order to be a more effective coach in the 21st century 🙂


Click Play to Watch Now

Up next: Getting your players to listen…the missing piece. Watch Video #3 Here
Missed Video 1? Watch now
Share this video: Click HERE to tweet

---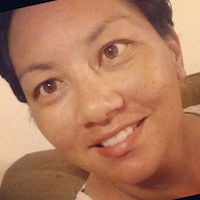 About the Author

Stacie Mahoe shares lessons learned from decades around the diamond. Enjoy her unique insights on softball and life from years as a player, coach, parent, and fan of the game.