by Stacie ~ January 23rd, 2017. Filed under:
Coach Softball
.
I used to think …
"I don't care if you like me or not. My job is to help you be your best. Even if you can't stand me, if I helped you be the best you can be, I will have done my job as a coach."
Then I had a great player teach me that …
If a player doesn't trust me because I hurt them and made them feel disrespected by me because of some careless words I let come out of my mouth …
That's on ME!
And I CANNOT help someone else be their very best if I lose their trust.
Trust is not something you always get back if you ever had it in the first place.
Choose to follow universal timeless principles that BUILD trust and respect from your entire team (not just from a few select individuals).
Those who rely solely on "formal authority" will LOSE this trust and respect.
Choose your words and actions wisely as you lead your team and/or family.
Share this article: CLICK HERE to Tweet

---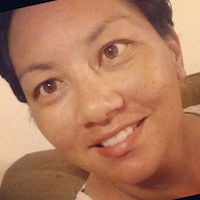 About the Author

Stacie Mahoe shares lessons learned from decades around the diamond. Enjoy her unique insights on softball and life from years as a player, coach, parent, and fan of the game.