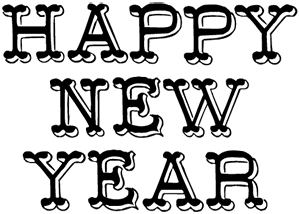 The beginning of a New Year is often time for
new goals
and resolutions. Personally, I didn't wait for the New Year. 😉
If you did, that's okay. That's what most people do. While I hope you're not trying to be like most people (aka ordinary or average), the important thing is not when you start but that you DO get started!
That said, the first day of the year has come and gone. Did you DO anything to move yourself closer to your goals?
I know I did!
Think about it right now. What one thing can you do today that will get you moving in the right direction? It doesn't have to be something big. Baby steps work!
Choose one thing and commit to getting it done today!
If you feel like sharing, please leave a comment and tell me what your one thing is. I'd love to hear from you. 🙂