Share this article: Click Here to Tweet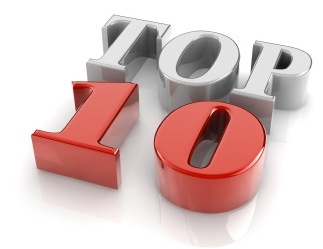 I recently took a look at the top 10 posts for the year so far. I was actually kind of surprised at what showed up! I realized that, while I may have written things a year or two ago, people still love it and, there's a possibility you may have never seen it.
So I decided to put together this Top 10 list to make sure you had the opportunity to see some of the most popular posts on this site according to others in our fastpitch community.
Here is the list from #10 to #1. Enjoy!

10. Safety Equipment and Masks Necessary in Softball: https://staciemahoe.com/2010/09/02/safety-equipment-and-masks-necessary-in-softball/
9. On Our Team (free coaching printable): https://staciemahoe.com/2013/01/17/free-softball-coaching-printable-on-our-team/
8. 11 Great Softball Snack Ideas: https://staciemahoe.com/2013/08/05/11-great-softball-snack-ideas/
7. Motivation Monday – Teamwork: https://staciemahoe.com/2014/04/14/motivation-monday-teamwork/
6. Important Hitting Practice Tips: https://staciemahoe.com/2013/05/13/important-fastpitch-hitting-practice-tips/
5. Position Numbers Diagram: https://staciemahoe.com/2012/10/01/fastpitch-softball-scorekeeping-help-softball-position-numbers-with-diagram/
4. 10 Types of Softball Hitters (fun post): https://staciemahoe.com/2012/10/08/10-types-of-softball-hitters/
3. Why Softball Players Should Beware of Social Media: https://staciemahoe.com/2013/01/30/why-softball-players-should-beware-of-social-media/
2. Coaching Sheet – Situations: https://staciemahoe.com/2013/06/24/coaching-cheat-sheet-situations/
And the Number ONE post which somehow went a little viral on FB and Twitter…
1. Stop Babying Your Athletes, Help Raise STRONG Kids Instead!
https://staciemahoe.com/2013/07/04/babying-athletes/