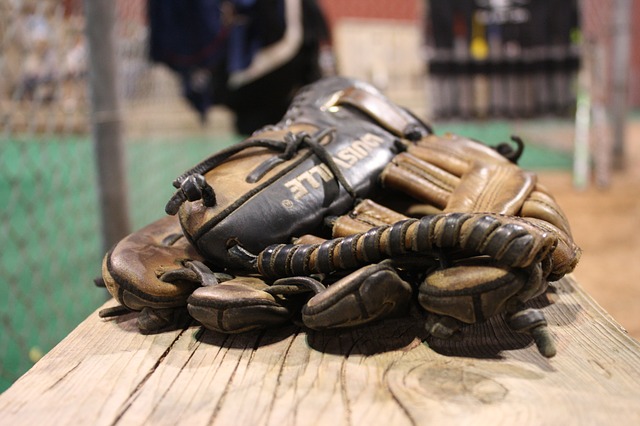 Last week, I wrote
this post
about attendance, commitment, multi-sport athletes, and playing time.  It's obviously a hot topic and, some of the thoughts I shared aren't exactly what people thought they would be, nor what some wanted to hear.
I received an email back asking,
But what are you teaching them if you "show favoritism" by playing players who miss practice?
Another coach insisted that players who DO show up resent those who miss practice.
So I asked my daughter to pretend she has…
One teammate who shows up every single day to practice, but
goes through motions
complains regularly
brings teammates down
and is more of a distraction than a positive contributor
(this wasn't hard for her to imagine because she recently had this exact kind of teammate)
And another teammate, who is in choir and, therefore, has to miss one practice every single week, but she
is focused
gives her very best effort
has a great attitude
lifts her teammates up
and is a big benefit to the team while she IS there
Which one would you want playing alongside to you?  Which one deserves to play?
Should the player that shows up every day play over the other one simply because they showed up more?
She very easily answered, "NO!"
I don't think she'd be alone in that sentiment.
BUT WHAT IF?
Of course, so many hypothetical and real scenarios exist.  But what if she's just staying home because she's too tired to attend practice? But what if she's missing more than one day?  But what if she misses games, not only practice?  But what if…
This is the problem with operating your team on a bunch of rules instead of on guiding principles and core values.
With RULES, you tend to lay out the ONE hard fast response no matter what the surrounding circumstances are.  For example, many coaches have a RULE that, if you miss practice for any reason other than sickness, school, or family emergency, it is an "unexcused" absence which reduces playing time.
So what about all the "what ifs?"
You can't possibly account for all the "what ifs" when you're laying out RULES. That's where coaches get caught with their pants down, making choices that go against what players and parents expect. This quickly creates conflict within your team.
OR, if you DO stick to your RULES, you miss out on being able to reward players that truly DO deserve it, crippling your team in the process.
When you operate your team based on PRINCIPLES and CORE VALUES…
attitude and effort matter
how you impact the team matters
how you carry yourself within the team environment matters
how you contribute to or take away from the team matters
…you give yourself the chance to evaluate each situation and make decisions accordingly.
You give yourself the opportunity to ALWAYS make decisions that most closely align with the principles and core values that matter most VS. tie yourself to hard, fast rules that may NOT always align with your core values (rewarding a "lazy" player because they came to more practices vs rewarding the player who gives their best attitude and effort in everything they do).
Principles don't change.  How they are executed can.
FAVORITISM
Think about it.  What ARE you really trying to convey with your attendance policies/rules?  Do your current policies/rules communicate that showing up counts more than what you actually DO while you're there?
But what are you teaching the kids if you "show favoritism" and play girls that miss practice over players that don't?
If the players missing practice are doing so for valid reasons (not just missing because they're tired or want to watch TV instead), then you're giving all of them a taste of the real world through sports.
It is not favoritism.  It's real life.
It IS you who contributes most gets the benefit. Some players contribute in time, other players contribute in attitude and effort and performance. If all you have on your side is time, you need to step it up.
This applies in REAL life!
When I got hired at the last full-time, outside the home job I had, I told them from the very beginning that I had to leave every day at 3:30 instead of 4:00 because I coached softball.  I also let them know there would be times during the week when I had to leave even earlier (on game days).
On regular practice days, I came in 30 minutes early and made up the time. On game days, I was simply short 1-2 hours of work time. BUT, I could get more done in 6 hours than previous employees were doing in 8.
So even though I had to miss some work hours every week for almost half the year (during softball season), I was still the easy choice for management to make for the position.
You don't get paid (or played) just for showing up. That's not good enough!
Even with the hours missed, I was a bigger benefit to the company than other candidates who could show up 8 hours a day, day in and day out, and would never need to call in sick because of sick kids as I inevitably would. Not only that, I quickly moved up from an entry level position to a management position despite my need to cut hours short for softball!
My reason for missing these WORK hours wasn't for sickness or family emergencies or even for further training or development for work.  I was taking time off to do something that mattered to ME. Coach softball.
My boss and the CFO and the owner of the company were all more than willing to accommodate what I needed in order for me to be part of their team.
So honestly, what are we teaching our kids if we DO give them playing time just because they show up more? Is that really the message you want to send? Or are we setting them up to get beat out in the workplace by someone like me? Because they expect rewards just for showing up?
If real world BOSSES in real world work places can make exceptions, where do softball coaches get off making softball more important than anything else?
Someone told me, "You open a can of worms if you start letting players do choir or dance or debate."
It doesn't matter to me what the other activity is.  If we're being honest with ourselves, almost ANY other activity a player participates in can likely be part of her life MUCH longer than playing softball.  Singing, dance, debate, all those things can much more easily turn into careers or future jobs than softball can.  Other sports, such as soccer and volleyball, provide more future opportunities than softball right now.
Who are we to keep young ladies from those endeavors in the name of softball?
I realize not every work place is like the one I worked at. Regardless, excellence attracts opportunities.
Showing up isn't enough. Stop making up team rules that send a message that it is.
If all else is equal, then yes, attendance may very well be the determining factor in how you set your lineup.  But the attendance factor most certainly does not top my list when I look at potential starters, especially if the absences were communicated up front.