Coach,
You will ALWAYS have critics. Stay focused on why you do what you do and on what matters most!
When you get defensive, you look guilty, or like you lack confidence in what you do. And maybe you do. Maybe you ARE doubting your own ability. But responding to frustrated critics rarely does you any good or helps you feel better about yourself or what you do.
Stay focused on the players, on what you want to help them accomplish/learn, on your mission and vision for any player you have the honor of working with. You're not out there for the critics! You're out there for the KIDS. Don't let naysayers pull you're attention away from what really matters.
And yes, I realize this is easier said than done at times. And YES, even I have allowed myself to be distracted by people who didn't really matter. But that's not a mistake I plan on repeating! Not in coaching nor in parenting 🙂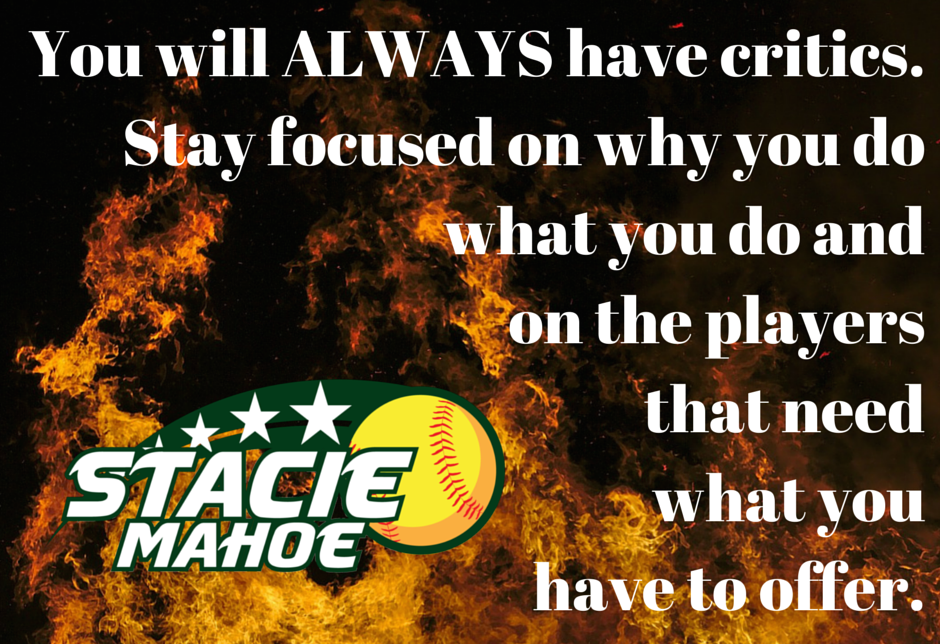 ---
If you could use some words of encouragement, I have an entire
e-book
dedicated to supporting you through the ups and downs of your coaching journey.
Grab yours here
.