It's Here! Your Competitive
Edge for 2016
Rare 6-week program coached by Stacie Mahoe & Barry Lovelace begins January 18th
Hey Rockstar!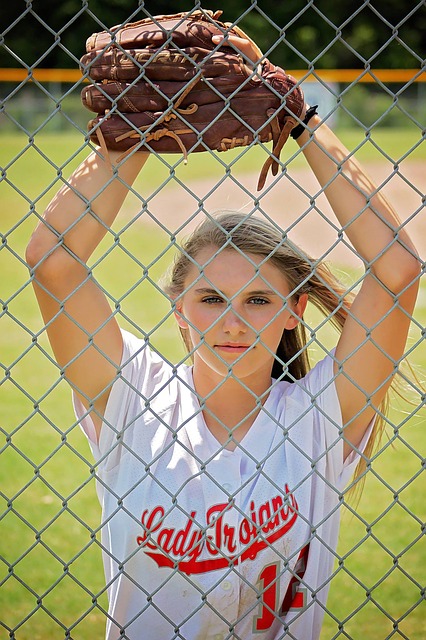 Do you want to quickly pump up your fastpitch power before the season starts?
Whether you're looking to hit harder, throw farther, get down the line faster, break into the starting lineup, earn all-star honors, get recruited, or just be WAYYYYYY better than you were in 2015, this is the place to be!
When I first added strength and conditioning into my own softball training ...
I was absolutely blown away by just how much of a difference it makes on the field.
Not only does it make you better at performing softball skills, it makes practice easier too!
You can get a LOT more quality reps in the same amount of time with less fatigue and less "next day" soreness.
In the past 5 years ...
I've seen just how much a solid training program helps my kids excel in any and all sports they play, including softball, boxing, powerlifting, wrestling, you name it.
The truth is ...
A high level of fitness and overall athleticism can set you apart from your competition.
I can't tell you how many times I've seen others look at my kids and say, "Oh, they're so lucky they have so much energy and strength."
Lucky? Well, the secret is...
anyone can be "lucky!"
Right now, you can get that "lucky."
How?
Use the exact same proven training techniques World Class athletes and numerous softball players use to drastically change their game in short periods of time!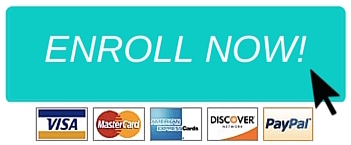 Proven Training = Your Softball Success...
Haley (above) performing just one of various exercises you will find in this program
12-year old Haley (above) went from 44 MPH to 52 MPH in a few short weeks using THIS program!
Haley and I are amazed at how quickly she has seen results after just a few workouts and continues to improve after every training session. She is throwing and pitching with more POP on the ball and has really improved her quickness and athleticism due to her core strength. Haley is much stronger not only physically, but also mentally due to the confidence you have helped build. Your positive attitude and encouragement along with your sincere care for the athlete can't be duplicated. We are firm believers in your training methods based on the results we have seen and will be signing up our younger daughter Madison to train with you.

Shawn and Cindy McClary
Hannah transformed her Velocity and Explosiveness after just ONE Session!
Although Hannah has only been to one of your workout sessions, she appears to already be showing results. Her pitching coach today commented to me that a different Hannah came to practice. Hannah's velocity and explosiveness was at a level above what he had seen before from her. We look forward to her continued development that your program offers.

Thanks!

Jim Ricles
So did Former Professional Fastpitch Pitcher and current college coach Stacy Birk!
"I really enjoyed Barry's core stability workout! His idea of training on one foot is so applicable for me as a softball player, and any athlete in general. Even after my FIRST SESSION, it was rather ironic how strong I felt pitching later on that SAME DAY!"

Stacy Birk, Professional Fast Pitch Softball Player
Kelsey ENJOYED her training!
"I started training at the Barry Lovelace Athlete Training Academy during my off season my senior year. Barry has made me stronger and faster and really improved my pop time. I've trained at other places and was never as happy to train anywhere else other then with Barry."

Kelsey Simpkins - All-State, All-Area (2 media outlets) and All-League
What Kelsey's Mama had to say ...
"Not only has he improved my daughters 'POP' time behind the plate and overall strength, he has also taken one of the slower runners on the team and made her fast enough to out run an infield hit."

Lisa Simpkins
With the main focus on CORE/TRUNK and FUNCTIONAL TRAINING with flexible resistance players are changing their game after just a few sessions.
By creating a PILLAR STRONG and athletic body these athletes are not only performing with MORE POWER and IMPROVED VELOCITY, but their risk of injury is very low and their CONFIDENCE is SKY HIGH.

Get Softball STRONG Here
It's Time to Invest is YOU
So much of sports cost goes to things OUTSIDE yourself
Now is the time to invest energy and effort into something you CAN control ... yourself and your own level of fastpitch fitness. That is one thing you OWN and can use to your advantage on and off the field!
THIS kind of physical training adds another layer of a solid physical foundation that serves you well into the future, even after your sports career ends.
Excellence Delivered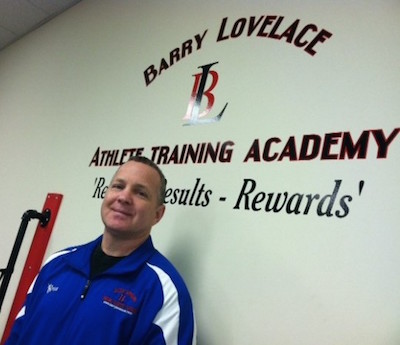 You will learn these fastpitch power secrets from internationally recognized sports performance specialist and THE King of CORE Barry Lovelace.
Nearly 200,000 athletes worldwide are using Barry's training techniques, including a 3-Time Olympic Athlete, with tons of success.
PLUS get 6 full weeks of online coaching, training, support, and feedback from BOTH Stacie Mahoe and Barry Lovelace

Get Softball STRONG Here
Easy to Follow Program
Barry's training videos lead you step-by-step through every workout with well explained, easy to follow exercises and techniques that WILL produce dramatic results fast.
You also receive a printable version of each workout and a printable calendar that tells you exactly what to do and when to do it.
But there's MORE...
Extra Coaching and Support!
Normally, when you buy a training program online, you get DVD or an e-book or a workout video to watch over the internet and you're on your own.
Not this time!
Barry and I are personally committed to coach you through this training program for 6 full weeks, from JANUARY 18th, 2016 - FEBRUARY 27th, 2016.
We will walk you through your preseason training, step by step, week by week via private Facebook group where you will ...
get extra tips and coaching so you're not doing it all on your own

develop a deeper understanding of your training for maximum results

get your questions answered so there's no guesswork watering down your efforts

receive feedback so you can perform each workout better than the last

share your results and successes with other dedicated, like minded athletes to help you stay inspired and on track!
Getting ready for the season has never been easier!
READY TO ROCK???
JOIN THE 6-WEEK PRESEASON POWER UP NOW
Unbelievable Value
Small group virtual coaching can easily run you upwards of $49/week for just ONE hour per week with just ONE coach!
But you're getting a LOT MORE for a lot less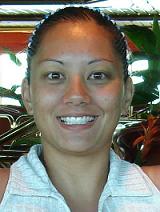 Barry and I are giving you our time, talents, and resources for just $21.17/week.
Crazy, I know!
Because you have, not one, but TWO knowledgable and experienced coaches dedicating over an hour of coaching a week to help you achieve the results you're after AND ...
On top of that, you will also receive TWO of Barry's most popular training programs FREE:
Pitcher's POP Training

($34.99 DVD)

Catcher's Power Training

($27.99 Instant Download)
Harness the brilliance of both programs, skillfully merged into ONE power packed training designed to help ANY player get fastpitch READY for 2016!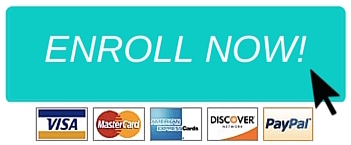 6-weeks Preseason Power UP Training: $127
Lazy is NOT Welcome Here ;)
While Barry and I are here to support you in any way we can, our goal is NOT to babysit you or enable laziness of any kind. We're here to build you UP, but there's a level of personal effort and accountability necessary to make ANY endeavor successful! We're here to help pull that out of you :)
Barry will pop in to the private Facebook group a few times a week to provide overall group coaching on the workouts. There's no better person to get that extra guidance from than the person who designed this training program himself!
I will pop in a few times a EVERY day of this 6-week program to help provide more personal feedback, coaching, and support to all members of the group!
To Best Serve You, Space and Time are LIMITED!
Personal attention is absolutely invaluable. Space is limited to make sure you get all the support you need to succeed!
Because you'll want your training DVD and all necessary materials in hand by the start of the program, enrollment closes on JANUARY 8th. Reserve your spot today ...

Claim Your Spot Here
To your ultimate softball success,




Stacie Mahoe