5 Real Ways to Get Your Team to Talk More on the Field
Anyone who has been around the game knows how important communication is. Even though lots of coaches want their team to communicate more, it's an aspect of the game many overlook in training!
You are NOT alone if you're trying to figure out just how to get your team to talk to each other more during games.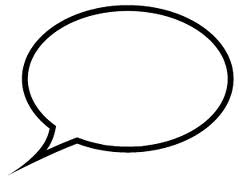 Great communication can help your team...
play with more confidence

make better decisions

stay focused

make less errors

end that "one bad inning" quicker

make fewer mental mistakes

bounce back from adversity faster

play more cohesively for improved team performance
Communication affects ALL that and more. Effective communication is essential to your team's success. This audio training tells you how to apply 5 simple communication tricks other coaches keep forgetting to include in their practices.

Yes! Tell Me How

In this training you'll discover:
How lack of communication hurts your team

Different ways communication can fix team problems and improve overall performance

3 common reasons why players may not communicate as much as you want them to

5 simple tricks I've actually used with my own teams to improve communication so players make less errors, make more plays, make better decisions, play with more confidence, and win more games
Yes! All that is included for you in this audio training.
Buy today and get INSTANT online access to:
The 11-minute audio training on team communication (covering everything listed above)

A printable handout to go with your audio training

A printable worksheet for you to use with your team!
Super Deal: $7
To your softball success,




Stacie Mahoe