by Stacie ~ January 22nd, 2009. Filed under:
Coach Softball
,
Hawaii Softball
,
Softball Clinics
.
I'm looking forward to another opportunity to seeing a clinic put on my Howard Kobata.  Every time I get a chance to see these clinics I learn something new, remember something I didn't retain before, or just get a good refresher on the concepts and techniques that he shares.  I would have loved to attend one of his clinics when I was a player because they are definitely a challenge and I loved a good challenge as a player.
For any coach or parent on the island of Oahu, you are more than welcome to check the clinic out.  Howard will be at St. Francis high school at 2:00pm on Saturday.
I'll report back after the weekend!

---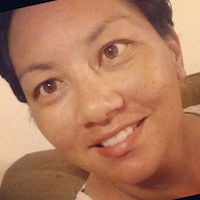 About the Author

Stacie Mahoe shares lessons learned from decades around the diamond. Enjoy her unique insights on softball and life from years as a player, coach, parent, and fan of the game.