by Stacie ~ June 2nd, 2010. Filed under:
Hawaii Softball
,
Softball Pitching
,
Softball Tips
,
Youth Softball
.
Some people think that softball hitters automatically get to go to first base when they get hit by a pitch.  However, that isn't always true.  The batter must actually make an attempt to get out of the way of the pitch in order to be awarded the base.  Of course, like many other calls in this game, this one depends on the umpires judgment so it's not always a cut and dry call.
Below is a video clip that shows an example of a batter being hit by a pitch and not being awarded first base.  So remember, when you're in the box, you must make some sort of move that looks like an attempt to get out of the way of the pitch if you want to be awarded 1st base on a bean.

---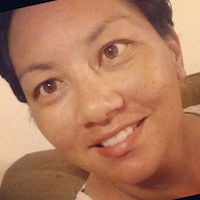 About the Author

Stacie Mahoe shares lessons learned from decades around the diamond. Enjoy her unique insights on softball and life from years as a player, coach, parent, and fan of the game.