Softball Coaching
50 Softball Coaching Tips e-book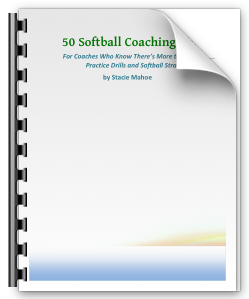 Now available on Kindle!
If coaching softball was as easy as running drills and softball strategy, with a little studying, anyone could do it. But that's not the case!
There's more to it than that you're smart enough to know it! That's where this ebook comes in.
Buy today and get 50 tips dedicated to you, the coach, plus 5 bonus tips just because you deserve awesomeness.
Get it now: $3.99
---
Softball Coaching Cheat Sheets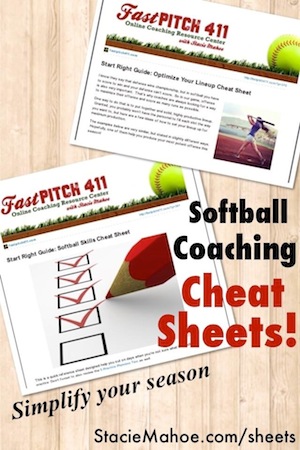 Simplify your season with these useful coaching cheat sheets!
Make your coaching life easier, get help with planning effective practices, make sure things don't "fall through the cracks," and take some of the load off your shoulders.
Plus, get 2 coaching checklists to make sure you have what you need to keep your season running smoothly.

---
Lessons Learned From Decades on the Diamond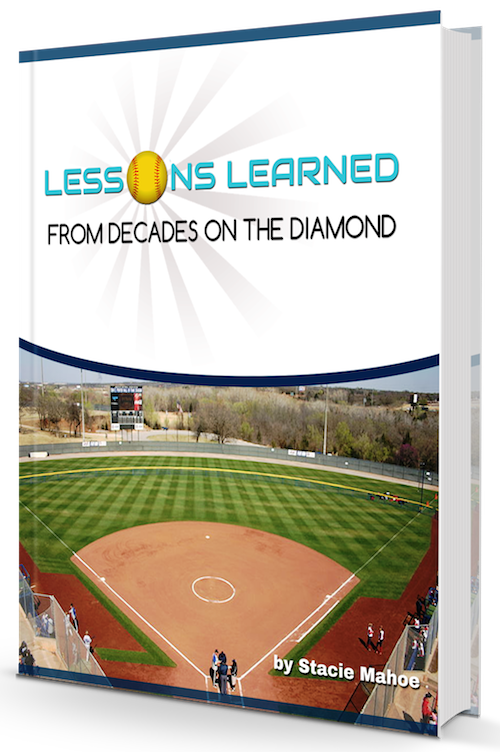 I'm going to save you some time in your softball coaching journey by sharing some of the biggest, most memorable, most important lessons I learned as an athlete, coach, and parent!

Minimize parents problems

Avoid common infield mistakes

Learn how to use simple strategies for better results on the field in a shorter period of time
…and a whole lot more. Plus, get a cool bonus including 10 drills you can start using in practice today.

---
Team Communication Audio Lesson
5 Ways to Improve Your Team Communication
Use the strategies in this lesson to help your team…
play with more confidence

make better decisions

stay focused

make less errors

end that "one bad inning" quicker

make less mental mistakes

bounce back from adversity faster

play together better for more success