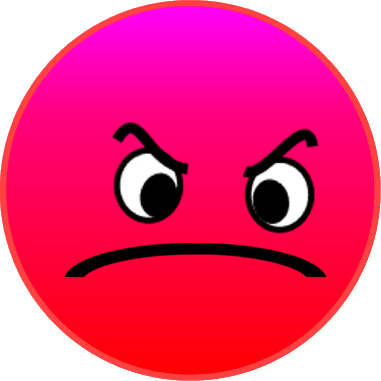 Share this article: Click Here to Tweet
If you've dealt with uncomfortable coach-parent situations in the past, don't worry. You're not alone!
Ask a bunch of coaches what the most difficult part of their job is and most will say, "dealing with parents."
When it comes to youth softball, this issue often comes with the territory.
Even the most well meaning parents tend to overstep their bounds at some point. Good parents can be an asset to your team and a huge benefit to their child. Other parents can make things tougher on their child, on your team, and on you!
Thankfully, there are several things you can do to minimize problems with parents.
Conduct a parent meeting: Getting everyone on the same page from day one eliminates misunderstandings and reduces false expectations which, in turn, lessens unwanted tension and drama during your season.
Develop your coaching philosophy: Decide what your core values and non-negotiables are so you can develop a clear coaching philosophy. Remember to communicate it with both your players and parents. Your season will run much smoother if everyone understands and knows what to expect up front!
Follow through: When you set guidelines or policies for your team, stick with them! If you don't, your team will think they can re-negotiate anything with you. That's a major headache waiting to happen.
Set boundaries: All good relationships have healthy boundaries. Your coach-parent relationship is no different. If you don't set boundaries, be prepared to have your personal coaching space invaded, physically and mentally. Trust me, you don't want that. From the beginning, lay out what's acceptable in coach-parent interaction and what's not.
Get them involved: Getting parents involved not only lessens the load you have to carry, it also gives parents a chance to participate and contribute to the team in a positive manner. The more involved they are in supporting the team, the less time and energy they have to be a pain in your side.
BONUS: Keep records. Keep track of the policies and guidelines you communicated with players and parents. Keep track of player stats for games and attending practice. When a parent comes to you with concerns over coaching decisions you make, it's always nice to have some hard data on hand to back up your position.
Need more help with common coaching problems?
Find out what to cover in your parent meeting, what kinds of boundaries to set with parents, how to get parents involved, all that and a whole lot more inside FastpitchFam.com.
There's even a section that helps you brainstorm and develop your coaching philosophy for THIS season.
$1 gets you full access to the entire coaching library for 30 days. Get started here 🙂
*$7/mo after your first 30 days, cancel at any time.