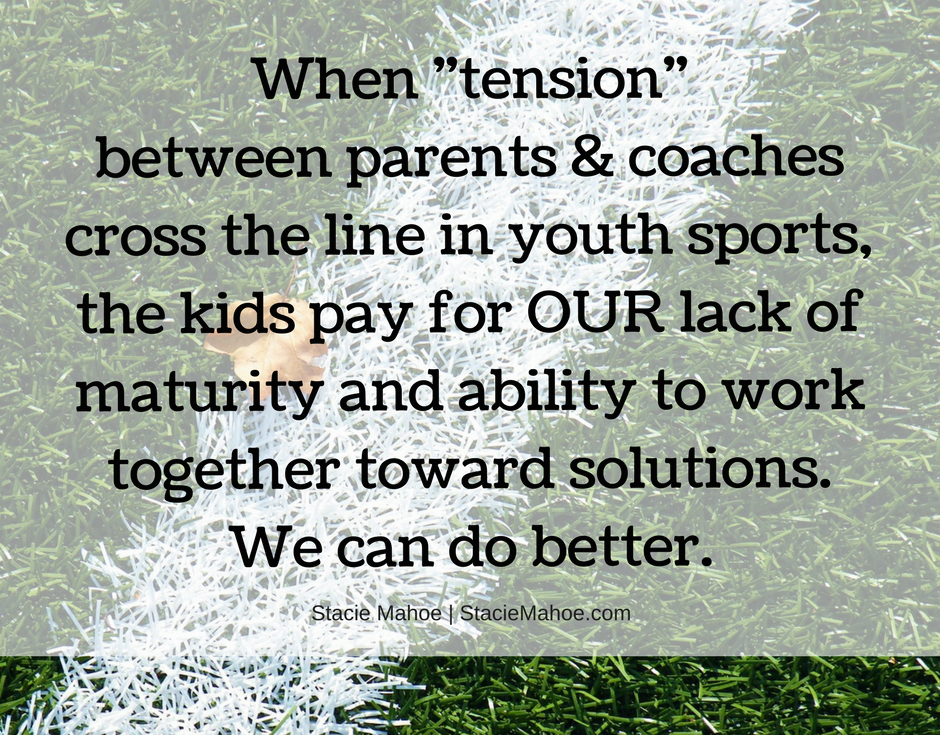 A Hawaii high school football team recently forfeited the remainder of their season due to "extreme concerns for student and staff safety". Another headline from KHNL reads "Parent, coach tensions result in halt of Kaiser's football season."
Most the season is over and many previous games were forfeited for various reasons.
According to a comment left at hawaiiprepworld.com, some of the complaints about the program stem from issues such as this …
Read below for those of you who doesn't know the whole o Sad for the Seniors September 8, 2017 10:32 am

This is some of what is wrong with Kaiser Football and the so called coaching right now:

1. From the beginning of summer practice, Coach Martinez has been showing favoritism towards the JV team, yet I thought he was hired to be the Varsity coach.

2. In practices, the JV team gets more reps than the Varsity team. Why are they even practicing together????? No other team does inter practice with the JV and the Varsity. If he would separate them, both teams would get more reps. Is this against OIA rules?????

3. The JV team got their equipment before the Varsity, so the Varsity boys got the left over equipment, like the older helmets and pads. What Coach does that?????? That is sending a message to the Varsity boys that they don't count. No other team does this. Varsity is always priority. You have to pay your dues.

4. Martinez spends more time coaching the JV team and he also coaches the JV games. What! I thought he was the Varsity Head Coach????? He has a JV Head Coach, but I guess Martinez just took over his duties.

5. Because he coaches the JV team during their games, the Varsity was on their own; with no coaches during the trip to play Campbell. This does not happen in any other school. I think they rode the bus with the AD. Unreal??????

6. Neither Martinez nor any other coach spent time with the Varsity team while they were waiting on the side to play Campbell as the JV game was still going on. Boys waited for around 2 ½ hours on their own. No Pre game prep or strategy for the Varsity boys; no guidance whatsoever!

7. Martinez purchased brand new team compression shirts that he gave to the JV team for their games. The Varsity did not get these shirts or anything new! Who does that?????? The JV team is also wearing game pants that were purchased last year for the Varsity team. Last year's JV team was not allowed to wear these pants.

8. There are not enough Coaches on this staff. Martinez has a few real coaches, some Flag Football coaches; with one of them being the OC. Who the heck does that? He also uses parents to coach because he does not have enough staff. Do these parents have any Football knowledge? Were these parents screened for a criminal record? I think Coaches have to go through that. What Coach does that too??????

9. This guy has been coaching for a number of years, but he can't retain real coaches for this staff. I wonder why?????? Coaches that have been with him in the past have said they do not want to coach with him ever again.

10. During all of the practices at Koko Head Park, when the JV team and the Varsity team did separate; the Varsity team practiced in a small area of the field while the JV team took up most of the field and they actually got to practice on the football field area while the Varsity was at a small patch of grass by a softball team and the Pop Warner team.

11. Why didn't the team practice on Kaiser's lower field????? The team took space away from the softball team and the Pop Warner guys, who are supposed to practice there. I thought this guy was an experienced Coach??????

12. Kaiser Varsity Football has low numbers because a lot of them quit during the summer. Martinez drove them off. There are a lot of boys that want to play Varsity Football, but not for this Coach because his favoritism, unfairness and ethics.

13. From what I have seen, the JV team has around 40 boys and the Varsity has around 20. Why doesn't Martinez pull up some JV boys to field the Varsity team like what every other Coach does? I can't understand this! In every other school; the Varsity team takes priority. A lot of the JV boys are bigger than the Varsity boys too.

This is just a small inkling of what Martinez is doing wrong with the program. I could go on and on, but I am saving the rest for the D.O.E.

BTW, THE KAISER ADMINISTRATION DOES KNOW WHAT IS HAPPENING, BUT THEY CHOOSE TO IGNORE IT. TOO BAD FOR THEM, I SEE SOME FUTURE LAW SUITS COMING THEIR WAY…….

P.S. The VP that hired Martinez is a good friend of his and used to be his AD at Moanalua, which is another school where the parents wanted him out! HISTORY IS REPEATING ITSELF………..
Those kinds of choices are less than ideal when attempting to run a quality program, and it's understandable that these issues are frustrating and upsetting to athletes and families, but they are also NOT so egregious as to warrant threats to another's well being. In my personal opinion, very few offenses in sports, reach a level where threats to safety become a necessary or valid option.
It would be helpful if all the adults in the situation acted like adults. Threats to someone else's welfare is NOT the way to handle disagreement, even when you have good reason to feel wronged. It does sound like other options were explored, but complaints never really "heard" and/or solutions never employed.
Still, that doesn't make threats to the safety of the students or staff okay or right.
I recently heard an educator speak on how the current rules in sports make these kinds of situations more likely to occur and even tougher to resolve. Parents can't just take their child out of a bad situation and go elsewhere because current rules don't allow them that choice. Their child CANNOT simply go and play for another team.
Could a choice to go elsewhere hold more administrations accountable in their selection and operating processes as well as in working with their coaching staffs to actually be make necessary changes and adjustments to raise their game?
Would the possibility of having no team to coach and no program to run possibly keep coaches and administrators in check and striving toward excellence and solutions that are best for the kids?
It's not THE answer as this kind of situation brings up various other potential issues too, I'm sure. Let's not be under the illusion that there's any ONE "fix" that will prevent issues like this from ever happening again (barring all of humanity suddenly growing the capacity to treat each other with the greatest possible respect and love at all times, that is). This issues and problems in youth sports are far more complex and more deeply rooted than rules about where kids can or cannot play or choices families do or don't have available to them.
But right now, the only choice the families have after other exercising other options, such as formal complaints or meetings or what have you, is either to accept poor leadership in coaching/administration OR not participate at all. That kind of sucks. What else is possible here? Where can we improve?
Perhaps, part of it is also that sports are often seen as "just an extracurricular activity." Some of the more academically focused higher ups are not highly motivated to tend to these issues.
I feel that, when academics are seen as more important (and I'm not at all saying that learning/education are not important by any stretch), things like "extracurricular activities" are seen as "less than" and not valued as the powerful platform they truly are for many students. So often, it is THE vehicle through which many young men and women learn some of THE most important lessons in LIFE. I wish that aspect was acknowledged and valued at least as much as the "academic" concepts taught in school are, especially when most of those concepts are often soon forgotten, but the development and growth that happens in activities that are interesting and meaningful to kids, like sports, last a lifetime!
There is so much value in these extracurricular experiences and it's really unfortunate that we, the adults in the picture, cannot get it together enough to keep the door to these valuable opportunities for learning and growth open to the kids.
We can do so much better than this. We have to.