Episode 35: Diamond Dating Rules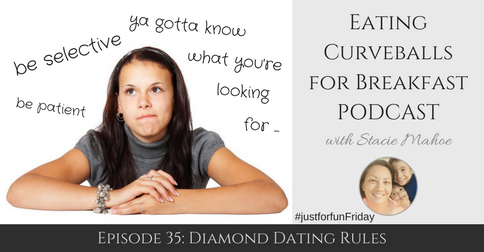 Fun episode on this Happy Aloha Friday (aka Just for Fun Friday). We always talk about how lessons in softball apply to life, right?
Well, in this episode you'll hear about how a friend and I came up with "rules" for dating based upon softball. We refer to them as the Diamond Dating Rules.
Granted, you may not need these for yourself, but you may have children that are at the age where they're beginning to get into relationships. While these may not really be the "rules" you set for them, it could be a fun way to break the ice for a conversation on the topic and/or a lighthearted way to remind them of important things to consider along the way 🙂