by Stacie ~ March 1st, 2013. Filed under:
Softball Tips
,
Stacie's Thoughts
,
To: Softball Players
.
Share this article: Click here to Tweet
I saw this image and it reminded me of an important fastpitch softball tip. I shared it on facebook and lots of people liked it!
My high school chemistry teacher always said, "More is not better." Now that I'm older I agree with him. More is not always better.
Better is better.
More isn't always the answer. More practice isn't always what you need. More practice isn't always better. Better practice is better.
In most cases, I'm willing to bet that improving how your currently practice will produce better results than simply adding MORE practice.
How can you improve what you currently do before doing more of it?
Once you're making the most of what you already do, then maybe "more" is a good idea. Until then remember…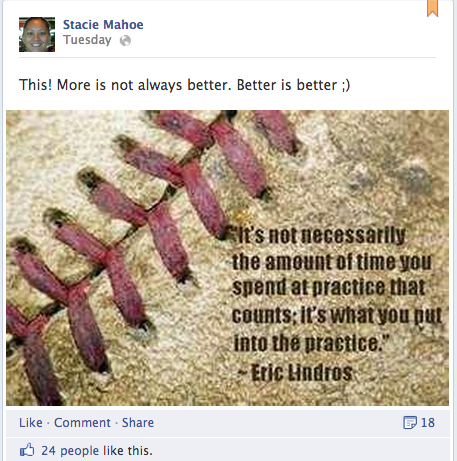 Share this article: Click here to Tweet

---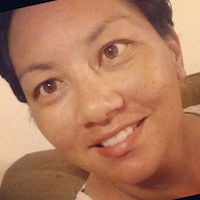 About the Author

Stacie Mahoe shares lessons learned from decades around the diamond. Enjoy her unique insights on softball and life from years as a player, coach, parent, and fan of the game.