by Stacie ~ July 11th, 2016. Filed under:
Coach Softball
,
To: Softball Players
.
I've been having a ton of fun learning about leadership recently. As I reflected back over the various concepts I've learned, here are some that stood out to me …
1. Remember that true leadership is serving, not bossing others around.
2. Remember that leadership is ACTION, not position. You are a leader by what you say and do, not by the title you are given (or not).
3. Remember that great leaders elevate *everyone* around them.
4. Remember that you don't inspire people and lift them up by telling them how great you are, you inspire them and lift them up by communicating to them how great THEY are.
5. Remember leadership isn't about making others follow you, it's about inspiring people to WANT follow along in the direction you're headed.
Which one is your favorite?
Share this article: CLICK HERE to Tweet

---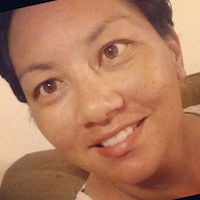 About the Author

Stacie Mahoe shares lessons learned from decades around the diamond. Enjoy her unique insights on softball and life from years as a player, coach, parent, and fan of the game.