Wow!  So I got a lot of heat for what I said in this softball hitting video about position of the back elbow prior to your swing.  My main point is that you should NOT force young players to put their back elbow up before their swing if they aren't comfortable with.  It's not "necessary."  At the same time, it's also not "wrong."  So if that's what works for you, by all means, keep it up!  Just saying, if it doesn't work for a player, don't force them to do it.
No matter how many people disagree, I will continue to say that having your elbow up before you start your swing simply isn't necessary in order to hit the ball well. It is not an "absolute" of hitting and is basically just a personal preference for the hitter.
Here's a screen shot of Crystl Bustos, arguably one of the best hitters in the game, from Ontario Fastpitch – her elbow is clearly not "up."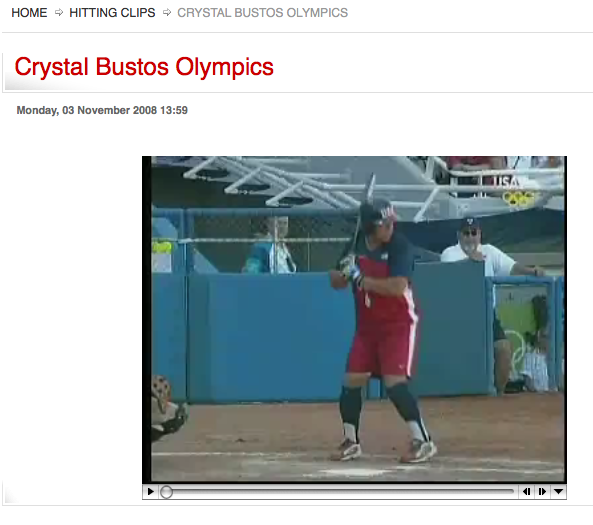 See the full softball batting clip here.