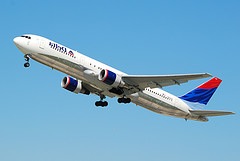 …and she's off.  Well not yet, but my oldest DD is planning to go on her very first travel softball trip to the Triple Crown City of Lights Tournament at the end of October.  It's mostly DII, DIII, and JC's that will be there, but it's a great opportunity to introduce her to the work she needs to put in before she travels:
keep her grades up (must be all A's and B's, preferably more A's than B's – this is my requirement)
research colleges
figure out how to find the coaches/schools that will be there
how to get the contact information for those coaches
contact college coaches that will be there BEFORE the trip is made
fundraising!
etc, etc, etc
The first thing she said when looking into the schools that were attending, "Wow this is so much work!"
Me: "That's why I'm not doing it for you." lol
The good thing is, she has an idea of a few areas she is interested in studying, so she has that to look for when she researches a particular school.  Does this school even have areas of study I'm actually interested in?  Right now, she doesn't know much more than:
she wants to go out of state to go to college (we'll see if that's still the case in a few years)
she has a couple majors she's interested in (let's see if that's still the same in a few years too)
she wants to play softball
she knows that we do not have an unlimited college fund set up for her, so she will need to do lots of leg work to make college possible (get good grades, work hard on the field, look for and go after various scholarship opportunities – not just athletic, contact coaches, etc, etc, etc).
Eventually we hope to add knowing what type of campus/classroom setting she's looking for, what kind of area she wants to be in, what kind of overall college/softball experience she really wants, etc, etc, etc.
I'm sure this will be one far from boring journey.  Wish us luck!