Share this article: Click Here to Tweet
A friend on Facebook brought this article to my attention. One of the lines in the article is…
Since we believe that all of our children are winners, the need for athletic ability and the competitive "urge to win" will be kept to a minimum. The real reward will be the enjoyment and good feelings of participation.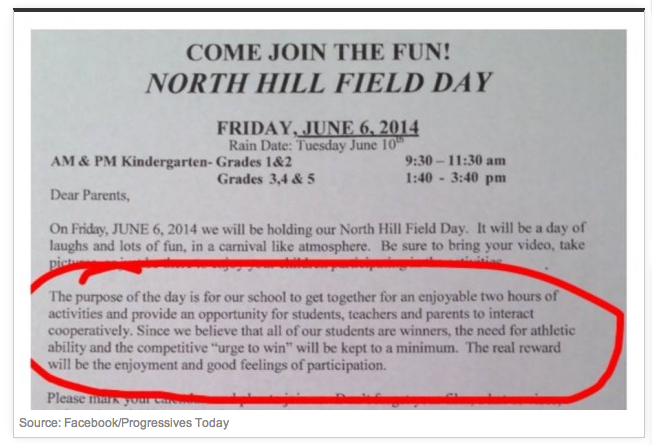 There are some parents who can't stand this letter, who say the ONLY thing they know to teach their kid is how to be a "winner." They argue that, in the real world, there are "winners" and "losers."
I agree with both sides to a certain extent (and it's not because I'm just being wishy washy or don't want to step on any toes).
I believe the ultimate fun, the ultimate reward comes in the doing.
The scoreboard NEVER defines you.
That said, I also believe in striving to be your best, in testing your limits and finding you can surpass them. It's all part of the joy of participating, of doing…winning is a BYPRODUCT of great effort and the right mindset.
Winning has never been the driving force behind my involvement in this game, though I never "expect" to lose going into competition. However, the truth is, there are so many "forgotten" champions, people whose name is only remembered for the moment.
In my opinion, the real test of how great you are is if people will remember you, even when you "fail."
I've actually seen this in action before and remembered a few "losers" I've watched in competition. Though they didn't get the win on that given day, or in that given season, they still gave memorable performances and left unforgettable impressions on those around them.
I get what the letter in the article is saying, to an extent, but feel the letter also misses the point.
You see, these memorable "losers," when you see them in action, you know they are warriors, they are committed, they are disciplined, they are determined, they work their butts off, and they are WORTHY competitors…always.  The final score in competition doesn't change any of that.
When they do win, it's not the win that makes them all those wonderful things or gives them all those awesome characteristics listed above.  It's those traits, it's who they are, that produces the success seen on the scoreboard, never the other way around.
Now the letter refers to keeping the "urge to win" to a minimum. To me, the characteristics mentioned above are part of the "urge to win" and taking THAT drive and determination in anyone and attempting to keep it at minimum, I believe, would be a huge mistake!
What do you think? Leave me a comment and let me know 🙂