On facebook I asked people to finish the sentence, "A coach is…"
There were quite a few good responses that included:
…someone who treats you like their own child.
…a bigger influence on a player than one might think.
…Flexible
The temporary parent of 10-15 girls, with all the same imperfections as a parent and the same ability to influence, sometimes for a season, sometimes for a lifetime.
…a teacher of many life lessons on and off the softball field.
…a source from which to learn.
…a mentor.
…a role model.
…someone who does all the above and loves it.
…a human being who transforms a group of players into a team!
…(in fastpitch) a person who teaches girls how to play, competitively.
…a person who teaches, supports, and builds young people into adults who understand that sometimes things/situations/skills are often difficult but have the confidence to persevere, win or lose.
…all the above but in Rec. ball and Travel a VOLUNTEER!!!!! who does the best they can and makes mistakes too…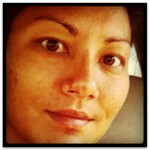 It's always fun to hear what others think and those are all great answers from people who obviously involved for the love of the game!
I have a few more thoughts to share with you including 5 things coaching softball means to me plus my ending to that sentence:
Coaching softball means putting the best interests of your players/team ahead of your own.
Coaching softball means making each decision based upon what you honestly believe is best for the team, not only for today, but for long term as well.
Coaching softball means understanding that the easy way out now rarely takes you closer to where you ultimately want to be down the road.
Coaching softball means being able to stand up for what you believe in both when no one will know and under the highest scrutiny.
But most of all, coaching softball means selflessly serving others while guiding them toward success and helping them reach their biggest goals and dreams.
So for me, A coach is…
…someone who selflessly serves others while guiding them toward success and helping them achieve their goals.
What do you think? What does coaching softball mean to you?
—
Get more softball coaching thoughts, encouragement, and tips in my 50 Softball Coaching Tips e-book.  Yours today for just $3.99.  Get it here