If you're in Texas and have a chance to attend this event, please go and show your support! I wish I could be there.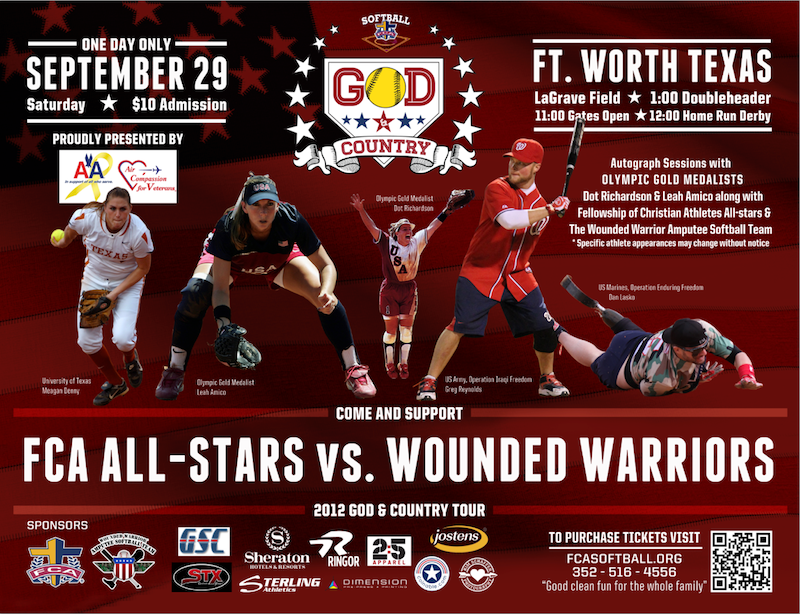 Purchase Your Tickets Here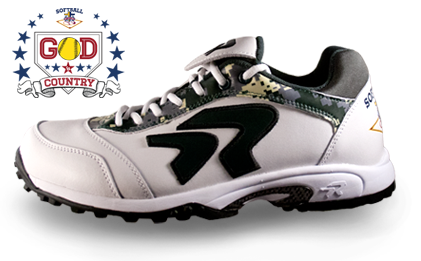 Ringor Gives Back
Supporting Our Wounded Warriors
We were invited by the Fellowship of Christian Athletes to sponsor a special softball game between the FCA All-Stars and the Wounded Warriors, in Fort Worth, Texas on September 29th. We are furnishing a special shoe for the game.
"Ringor is honored to be a part of the God and Country Games between the FCA Softball All-Stars and the Wounded Warriors Amputee Softball Team", said Kirk Ihlenburg, CEO of Ringor. "What greater cause is there to support than God and Country? Our great country was founded on the principles of God, and has been defended and represented by these great athletes."

"Ringor is a company with a strong moral compass. Our mission is to build the best footwear in softball to help the most dedicated athletes achieve their dreams," said Mr. Ihlenburg. "The Wounded Warriors and the FCA All-Stars are the best examples of overcoming challenges to achieve uncommon success. They are an inspiration to watch as they live out their missions."