Share this article: Click Here to Tweet
I love this fastpitch softball success tip which I believe came from Softball Because (based on the wording on the picture).

Play like you're in first: calm, confident, sure, enthusiastic, focused

Train like you're in second: push hard, like you have someone to catch, as if you're chasing down your dream or your ultimate goal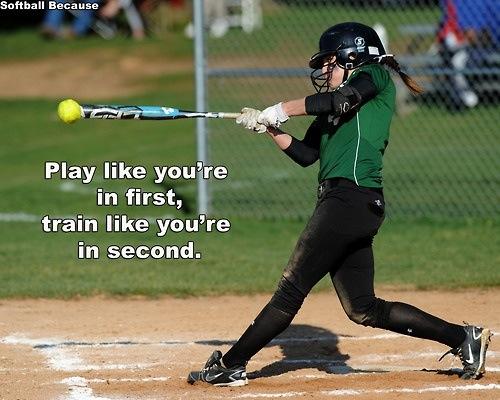 How do you play?
How do you train?
Do you need to make an adjustment?