Share this article: Click Here to Tweet
I don't usually post about boxing here, but right now, we're in a situation familiar to many families raising athletes that travel…fundraising!
I don't particularly like fundraising so I don't normally put things like this out there, but traveling from Hawaii is expensive, sending not one, but TWO kids, traveling is expensive and I thought maybe you, or someone you know, may want to help 🙂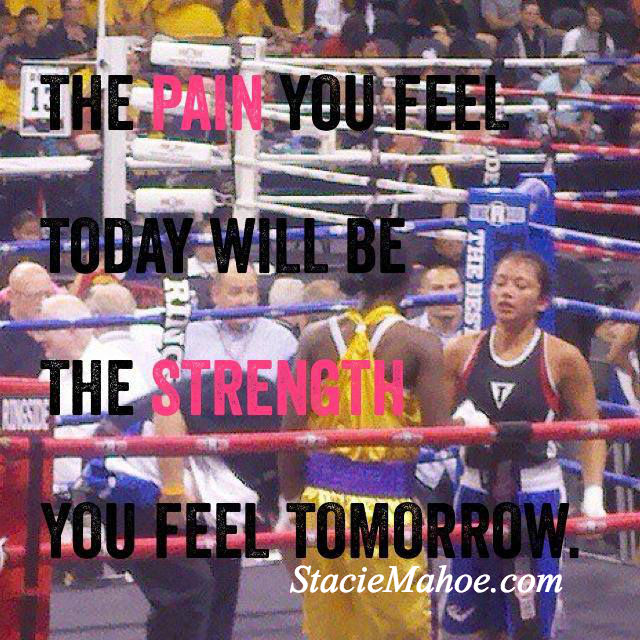 You may remember a Motivation Monday post I did last year which was inspired by my daughters' 2013 trip to Ringside. Gosh was it tough to see my, then 13yo, daughter SO close to something she worked so hard for only to see her fall a little short.  Losing a championship is not the most fun thing in the world, but seeing your child go through it is even tougher I think!
My daughter came in second in last year's tournament and has been waiting for a chance to go back ever since. Unfortunately, she's battling a shoulder injury and we I honestly didn't think she'd be able to go this summer. The children's orthopedic doctor we saw actually recommended surgical repair for her shoulder.
But first, he sent us to a consult with the  surgeon. My daughter was ecstatic when the surgeon opted to try aggressive therapy and rehab first. He recommended  she attend therapy for a few weeks, then try going back to her training and see how things feel.
Even before we saw the surgeon, my daughter kept telling me, "Mom, I'm going! I'm going back to Ringside and I'm going to fight."
I didn't think it would happen, but she's been going to therapy (which she can't stand, but she does it anyway), and she's been training, and she's determined to fight at Ringside this summer. It's a long road back after the break she's had due to this injury, but even through the current frustration of not being where she wants to be right now, she's working her booty off to get to where she wants to go.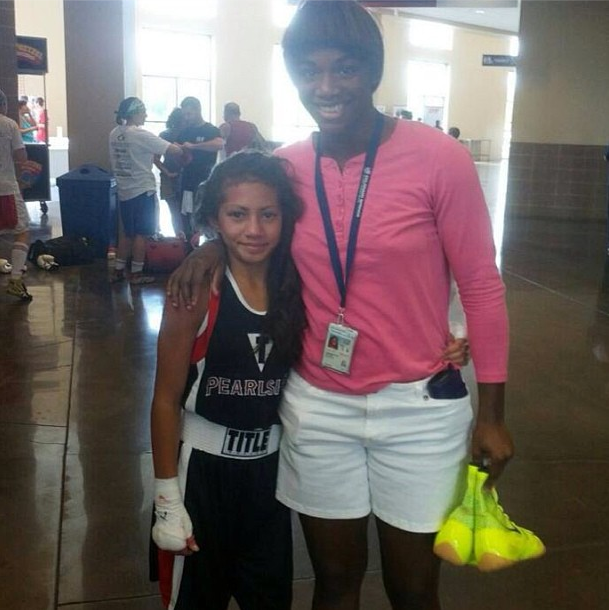 My 12yo is also looking for a better trip to Ringside this year. She's had only a handful of fights, but Ringside was her first loss, and that loss came in her very first match up there! Things didn't go the way she wanted in 2013 and she takes what she does very seriously. Needless to say, she wasn't very happy after that bout, but the cool thing is, Olympic Gold Medalist, Claressa Shields happened to see her the loss and offered up some words of encouragement to her. What an amazing experience for a young athlete!
This year's Ringside World Championships takes place at the state-of-the-art Independence Events Center in Missouri which seats nearly 6,000 people.  Each year, this worldwide event consists of more than 1,000 bouts and over 1,500 athletes.
Unfortunately, it doesn't look like my husband and I will be able to make the trip again.  We hated missing it last year and really wanted to go this year, but the more important thing is that the kids get to go.
You can help my girls' get back to Ringside by making a contribution at Go Fund Me.  Every little bit counts and any contribution is GREATLY appreciated! 🙂