Episode 32: Monday motivation for athletes playing time truth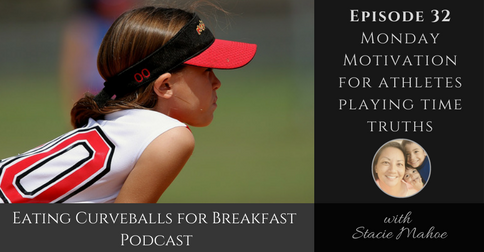 Playing time is an issue that brings up strong feelings and emotion in youth sports. At the developmental levels, of course, I do feel that players should all get as much playing time as possible.
There may come a time in your journey were that's no longer how the team, or your situation, works. Unfortunately, decisions may not always get made in ways we think is fair. In this episode, I want to uncover an aspect of playing time some athletes overlook in case it can help you close the gap on what you need to do to solidify more playing time.
We'll also go into why it's in your best interest to keep showing up and keep kicking butt even if your coach doesn't notice. Take a listen …

alternate link