Be it in sports, in life, in business …
Don't slow down to fit in.
Don't stop hustling because nobody's hustling …
Don't go easy because no one else is going hard …Yes, your drive is gonna make people uncomfortable …
And maybe that makes you uncomfortable.
But you're either going to be uncomfortable because you excel …
Or You're going to be uncomfortable, conflicted, frustrated, feeling like a failure because you held back and settled for less than your best.
Don't slow down to fit it.
Go get what you deserve <3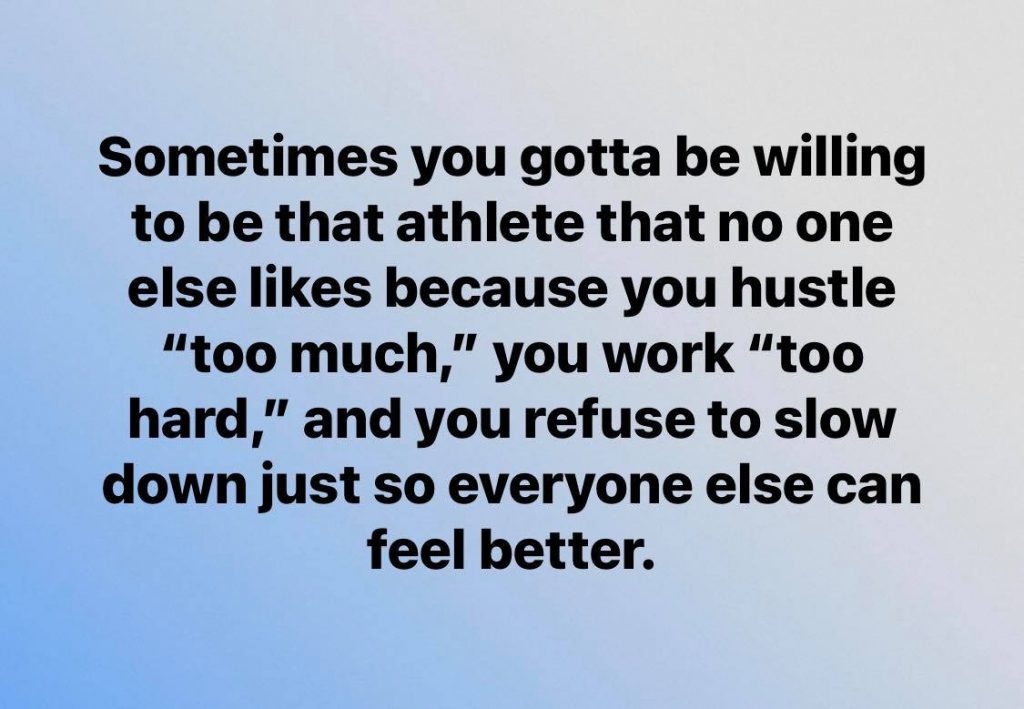 Don't slow down to fit it. Go get what you deserve …