I originally shared this on Facebook and people were saying things like …
"Too many athletes don't know how to be this kind of teammate."
"These things are what players need to be told!"
"This needs to be posted outside of every locker room."
In my mind, this is a given. Your job, as an athlete, is to help your team in any way you can all day, every day, NOT just when you're in the starting lineup!
@CoachBechler on twitter said it well …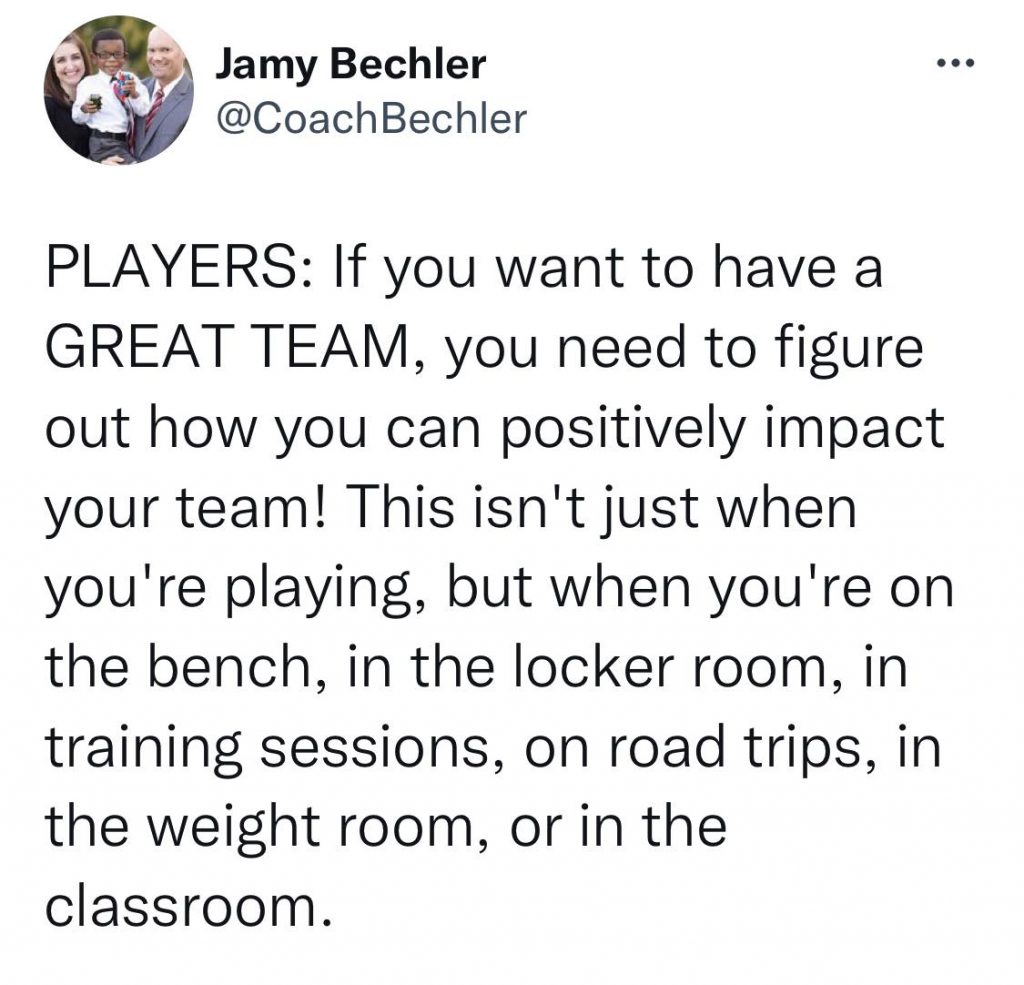 Where can you improve on this? In what area(s) can you start doing better with this TODAY? Write it down, commit to it, execute, repeat!
Want more great messages for athletes? Inspiring excellence includes 11 powerful messages to inspire, encourage, and motivating your athletes/team while strengthening their mental game. Get it here, it's free 🙂
Enjoy!