by Stacie ~ October 14th, 2010. Filed under:
Coach Softball
,
Softball Pitching
,
Softball Tips
,
Softball Training
,
Stuff We Like
.
Personally, I like the Peel Drop better even though I threw the Turn-Over as a player.  But if you want to find out which method actually gives YOU more spin and, therefore, more movement, the RevFire System can tell you.  Check out the video below to see how it works.  Cool stuff!
Oh yeah, and please excuse the typo in the video.  I didn't do it.  It's not my fault really – but it actually is REVFire – not Red Fire.  lol
Anyway – enjoy.  I think this thing is amazing! Go ahead.  Press Play!
Obviously the RevFire System can give you all kinds of great information about your pitching (or about your pitchers if you're a coach):
instant spin and speed rate feedback for pitchers
evaluate pitching ability and technique with hard numbers
gain new insight into training methods
identify pitchers whose spin fades as they tire
see who's breaking pitches are 'on' during pre-game
…and more
Get yours at SoftballTools.com

---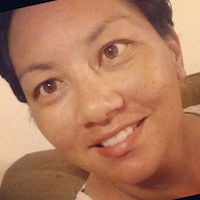 About the Author

Stacie Mahoe shares lessons learned from decades around the diamond. Enjoy her unique insights on softball and life from years as a player, coach, parent, and fan of the game.