Share this article: Click Here to Tweet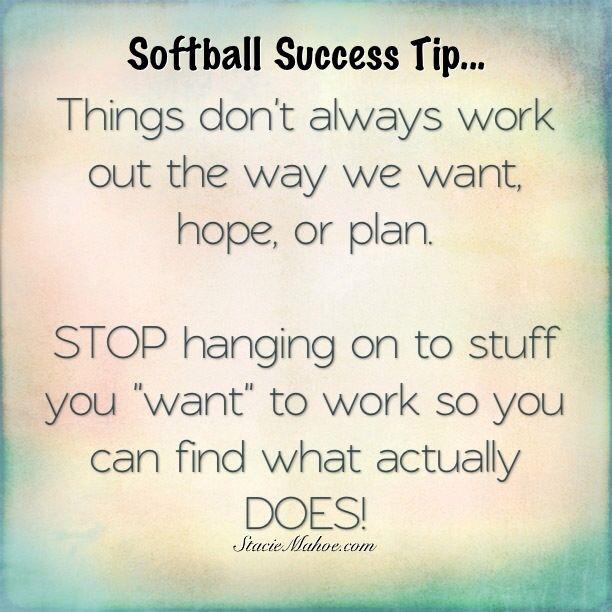 Things don't always work out the way we want, hope, or plan.
STOP holding on to stuff you "want" to work so you can find out what DOES!
Are you hanging on to something you need to let go of?
The sooner you let go of what doesn't work the sooner you can find, and start doing, what DOES work.
I know it's not always easy, but it's so worth it.
What do you need to let go of so you can make adjustments for the better?
Maybe it's a pre-game routine that just feels too rushed or one that isn't covering everything you want. It might be time to try something different or switch it up somehow.
Maybe you have a player that works hard and really, really wants to play a certain position. You've given her chances and want her to secure that spot, but it isn't really working out and she makes a bigger contribution elsewhere.
Maybe it's how you communicate your schedule for the week or month. Are players/families forgetting important information? Is there a better way to make sure everyone gets and remembers what they need to?
Maybe it's a lineup that's just not producing, or a #4 hitter that just doesn't when placed in that 4 slot.
Maybe you have a pitcher/catcher battery that just doesn't bring out the best in each player.
Whatever it may be, chances are, you know deep down that it needs to go.  Have the courage to release it so you can move on and build a better stronger you/team.