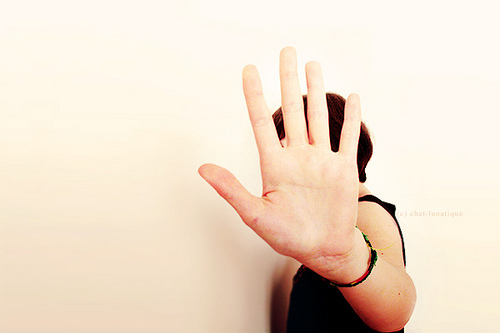 If you act, think, and talk like a loser, what do you think you're going to be?
Probably a loser.
Now when I say loser, I'm not referring to teams or players that end up on the losing side of a competition, game, or tournament. I'm talking about people who never reach their full potential because they rather make excuses than work hard. They have a loser mentality and constantly use loser language. They're typically hard to help and/or coach because, the truth is, they don't really want help and don't really want to be coached!  I'm not sure if you've ever tried to help someone who didn't want to help themselves.  It just doesn't work.
With that said…
It's tough to be a "winner" when you spend all your time and energy acting, thinking, and talking like a loser.
If you want to experience increased softball success, here are a two things you must do…
Lose the Loser Language
You can't think or talk like a loser and expect success.  So it's time to start eliminating your loser language.  These include words and phrases likes the ones below (I can't, I don't, But,):
I can't do that…
But I don't know how to…
I don't know if I can…
That's too hard…
Only bigger/faster/stronger players can so that…
But that's not how I do it…
But that feels weird…
But I never…
I could do that if…
I don't have time…
I'm too busy…
It's not my fault…
If I had more ______ then I could/would be able to _______ too
Stop Doing What Losers Do
You can't act like a loser and expect success. It's time to suck it up and stop:
Making excuses
Getting defensive when others offer suggestions
Looking for other things or people to blame for your failures
Looking for the easiest way out of having to deal with problems vs finding the best way to work through/solve/overcome that problem
Waiting for others to tell you what to do or solve your problems for you vs taking responsibility for your own performance
Focusing on the obstacles, problems, and reasons why you "can't"
Allowing circumstances around you dictate your confidence level and how you perform
Worrying about things you can't control
Failing to take control of the things you can control
If you truly want to increase your softball success, you must first change your mindset!
Tell me, what change can YOU make after reading this?