College Softball – Can You Handle This?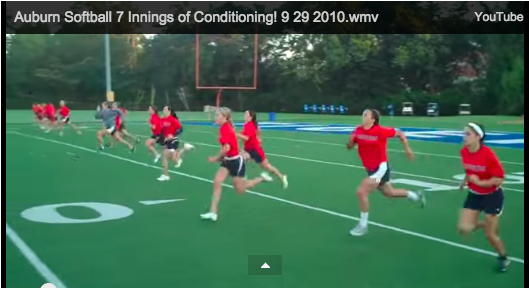 So you wanna play college softball?  Are you really preparing yourself for that level?  Could you handle this workout?  At about the 2:00 mark they do 100yards down and back.  Love it!  You may not think 5 minutes is all that long, but check out this video and see just how much sprinting you can do in 5 minutes.  Yes, they had rest time in between that isn't shown – but this is probably right around 5 minutes of actual sprint time.
Watch this video, then think about whether or not you're ready for this.  Think about whether or not you're on the path to being able to handle this?  Are you training as hard as your competition?  Or is someone out there going to take your spot because they trained harder and prepared better than you?