Share this article: CLICK HERE to Tweet
Yesterday, I shared a video about being positive in the present and the happiness advantage.
Effectively dealing with, processing, and managing your emotions and how you feel is SO critical in sports and in life.
I'm beyond excited about helping players, coaches, and families use this aromatherapy set, specifically designed to help with this exact aspect of being your best.
Personally, I'm a total self help and personal development junkie. I LOVE constantly learning and growing and stretching outside my comfort zone. But that can get, well, uncomfortable!
Physical training is tough, no doubt about it. But doing HEART work? Taking a good hard look at yourself, evaluating, and making changes? That's a whole 'nother level of strength and courage. It challenges you in all kinds of ways. Someone recently told me that they kind of shifts and mental game work I'm still continiually doing to this day "takes commitment and drive."
No different than those physical skills … and … for those physical skills, you've got all kinds of tools and equipment to help you train and perform.
Well, here's a toolkit you can use for that HEART work, the inner work, the mindset growth and development that really never ends!
I'm SO happy to have extra tools and support to help make this process smoother and more doable for me day in and day out, and I'd love you and your children to have those same essential tools and resources too!
I use essential oils throughout the day, not just for physical health benefits, but for emotional, mental, and overall wellness too. Contrary to what some might believe, essential oils aren't just for making the air smell good 😉
Just as I'm a big fan of training that increases overall athleticism, and effectively using your entire body as a whole, for maximum performance, I'm a big fan of essential oils that support YOU as a whole human being, mind, body, and spirit.
Because working harder isn't going to help if your mental game is holding you back or emotional issues are getting in the way of your best performance.
Take care of ALL of you.
This aromatherapy set makes it even simpler!
Do you know a perfectionist? The one who is crazy hard on themselves for messing up? Rather than carrying the burden of their mistakes, which only get heavier over time, Forgive Renewing blend can them forgive themselves and move forward. It can help them release feelings of anger and guilt so they can return to feeling grounded and ready to compete again. 
What about someone who is going through some change? New team? New position? New school? Change is always challenging, even good change. When these anxious moments leave them feeling overwhelmed or afraid, Peace blend can be a positive reminder to take moment for a deep breathe to reconnect with feeling calm and composed instead.
Long season taking its toll? Or maybe just a long weekend (or day for that matter!). Try some Motivate to for that extra "pick me up" to help finish strong 🙂
So many uses for so many common challenges athletes, and people, face. I love it! Passion and Forgive are my current favorites. You find that your favorites will change as your needs change, ensuring that you always know exactly what you need, when you need it.
The oils included in these aromatherapy blends? SO beautiful. We're talking about some of the most precious oils available: Frankincense, Hawaiian Sandalwood, Yuzu, Rose, Jasmine, etc. Some of nature's absolute finest to help you be yours 🙂
Get the emotional aromatherapy kit here
(includes ongoing training and support from me!)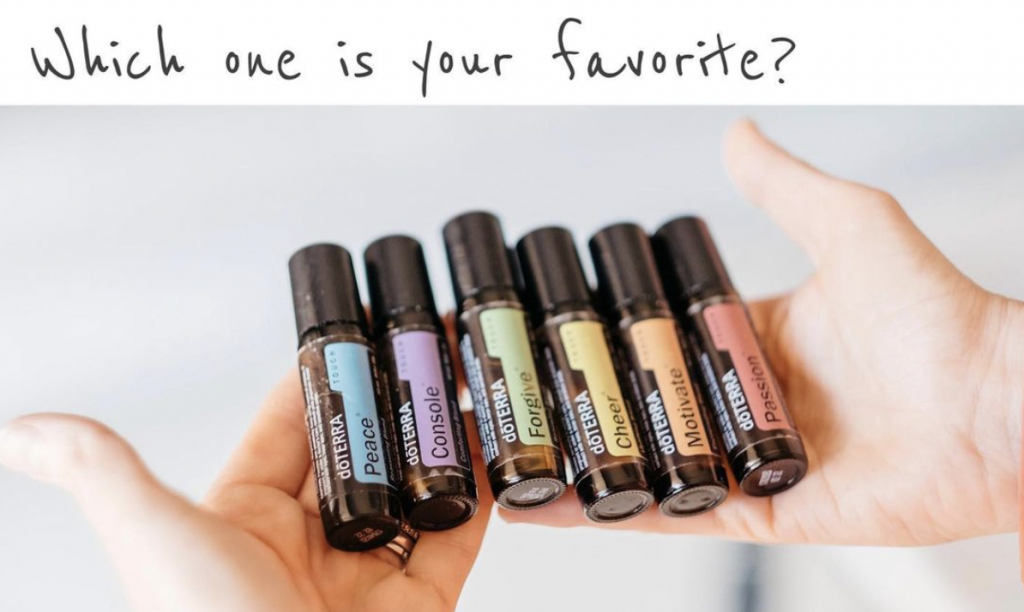 Share this article: CLICK HERE to Tweet
"These statements have not been evaluated by the Food and Drug Administration. This product is not intended to diagnose, treat, cure, or prevent disease."